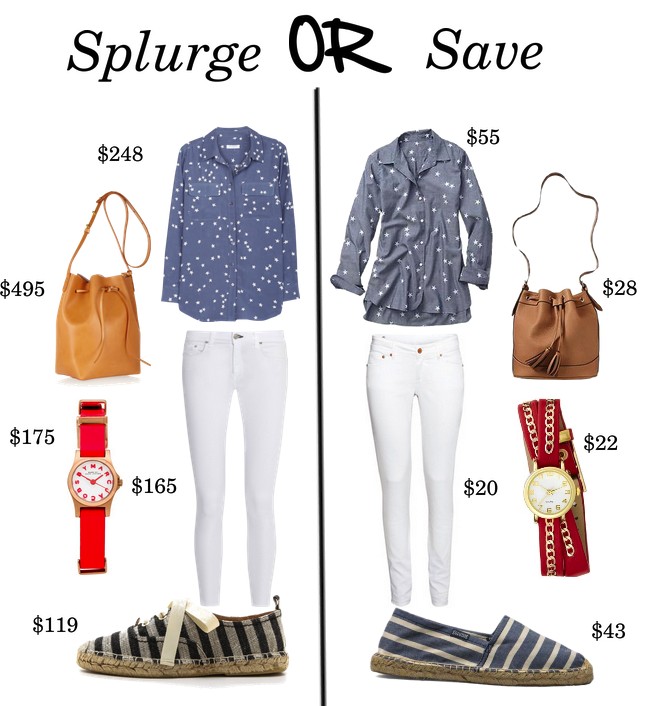 Can you believe the 4th of July is right around the corner?! I feel like this year is flying by way too quickly!

I started looking for some festive outfit ideas online so I wouldn't have to be stuck getting slim pickings at local stores ( I feel like I always leave find things to the last minute and I have few options to choose from). Also, I figure it is the perfect time to order things online because shipping will be guaranteed to arrive before then.
The above Splure OR Save actually began as I started browsing for star tops. I found lots of affordable options in comparison to the one on the left. The grand total for the outfit on the right ($140 after discount codes) was less than the average single item on the left!!
I found some really great patriotic pieces at the Gap and Old Navy. They have a great selection of super cute and affordable pieces (also, they are both having a sale too!! Gap is 40%off use code: FLASH and Old Navy is at least 20%off use code: SAVEMORE ).
Below I am sharing some of my favorite stars and stripes pieces!
Hope you like it! Love it!